Did you hear the news? Well, I signed up for NanoWrimo 2015! :D
I figured that I actually needed a solid reason to write for long periods of time and not die while trying. I guess having a due date is so much easier for me to accomplish this. Since this is the first year that I am going to be writing my own story (and the first story that I will actually finish) It actually took me awhile to get used to the idea that "whah, I actually have to write a story now and I can't slack off." Of course, there is the major possibility that I will end up slacking off, my explanation being that I am Rin and I slack off on everything (which is very very bad).
Nanowrimo is lovely and eye opening, but it also means one thing. I don't want to go on a hiatus, because I know that I'm going to have to take a hiatus somewhere during the holidays, so starting on this day, posts will only go up on
Monday, Wednesday, Occasionally Thursday (like one is a hundred occasionally), and Friday
since I am very intent on finishing the 50,000 word count. Don't worry, it will go back to it's original schedule by mid-December.
Look at the beautiful and organized (that's a first) calendar that I made instead of doing my homework!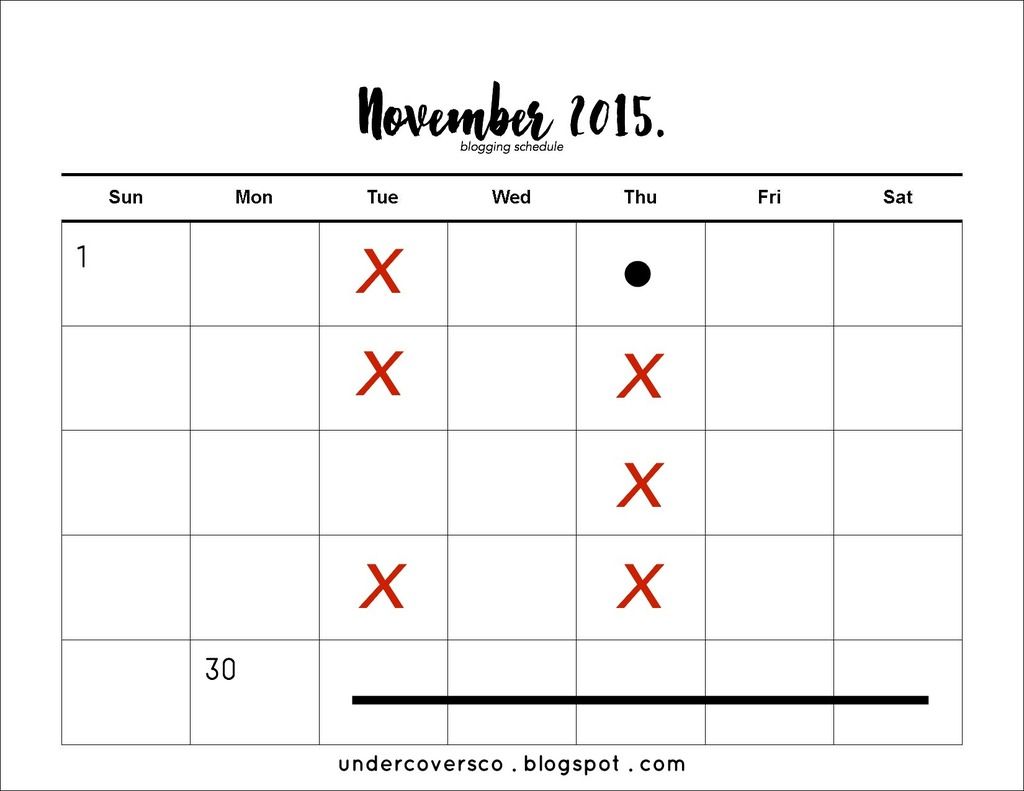 I'll still on social media (links in sidebar if you're new here) if you guys have any comments, questions, or just want to stop by to say hello! Don't worry, I'm friendly ;D
But be warned! I am writing a horror story-as horror as horror can get if I write it.
my inspiration tumblr style?
I'm not crazy! I just really wanted to test my skills on writing in the horror genre. Which I kind of did when my teacher from last year asked my class to write short stories. This year however, I am going into the war with full on horror mode. I'm hoping that ending result will be the horror that I'm looking for.
Anywho! The main idea of the story is about a girl who gets stuck in a video game. The video game just happens to be a horror/thriller/mystery game *whistles silently*. For those of you asking "what game is it going to be/what game are you basing it off of?" You see, I'm actually basing the video game in the story off of a real video game. I had to watch the entire gameplay (which I knocked over in one week! 7 hours!) to actually write the story.
It was just my luck when I discovered that the game was only available on the PS4. I was hoping to use an Xbox (because that would rock!) but that's not happening (can you hear me pouting?).
Killer

Monster

Choices

Mystique
ready, set, write!
Thoughts? Share and Comment Down Below!