[ It's Rin Here! ]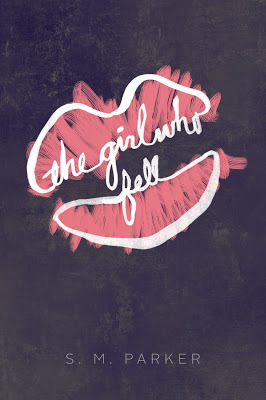 The Girl Who Fell
by S.M. Parker
publisher:
Simon & Schuster/Simon Pulse
pages: 320
genre: Young Adult | Contemporary | Abuse | Romance

expected publication: March 1, 2016
find on:
Goodreads / Amazon
His obsession.
Her fall.
High school senior Zephyr Doyle is swept off her feet—and into an intense relationship—by the new boy in school.
Zephyr is focused. Focused on leading her team to the field hockey state championship and leaving her small town for her dream school, Boston College.
But love has a way of changing things.
Enter the new boy in school: the hockey team's starting goaltender, Alec. He's cute, charming, and most important, Alec doesn't judge Zephyr. He understands her fears and insecurities—he even shares them. Soon, their relationship becomes something bigger than Zephyr, something she can't control, something she doesn't want to control.
Zephyr swears it must be love. Because love is powerful, and overwhelming, and…terrifying?
But love shouldn't make you abandon your dreams, or push your friends away. And love shouldn't make you feel guilty—or worse, ashamed.
So when Zephyr finally begins to see Alec for who he really is, she knows it's time to take back control of her life.
If she waits any longer, it may be too late.
Am I ready for my heart to break another time? Well, I'm going to have another book to add to the "my-heart-has-cracked-a-little-bit-more" list. I've only ever read one book about abuse and that broke my heart. I'm interested in this story about how what a girl thought was love, was actually entirely something else. That "something else" being an experience that no girl/boy ever wants to go through.
tell me: are you going to be waiting with me?