Hey Guys! It's Rin here! It's Thursday, but better late then never right?
Waiting on Wednesday is a weekly meme created and hosted by
Breaking the Spine
.
---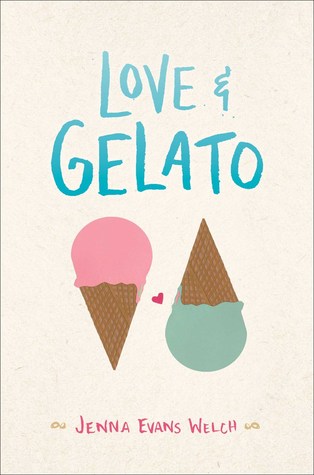 Love & Gelato
by Jenna Evans Welch
Publisher:
Simon Pulse
Series:
None
Genres:
YA, Contemporary, Romance
find this book on:
goodreads | amazon
Lina is spending the summer in Tuscany, but she isn't in the mood for Italy's famous sunshine and fairy-tale landscape. She's only there because it was her mother's dying wish that she get to know her father. But what kind of father isn't around for sixteen years? All Lina wants to do is get back home.
But then Lina is given a journal that her mom had kept when she lived in Italy. Suddenly Lina's uncovering a magical world of secret romances, art, and hidden bakeries. A world that inspires Lina, along with the ever-so-charming Ren, to follow in her mother's footsteps and unearth a secret that has been kept from Lina for far too long. It's a secret that will change everything she knew about her mother, her father—and even herself.
People come to Italy for love and gelato, someone tells her, but sometimes they discover much more.
---
Expected Publication Date:
---
I'm really interested how this is going to play out. I'm already loving the concept of gelato (x10) and love. I'm really interested to know what is inside of the journal and what the secret is. I haven't read a lot of books that place in a different country other than the United States and I'm hoping I can get the chance to read some words in Italian (even though I can't understand it haha). Foreign things (anythings?) will forever always interest me. Also, a magical world of secret romances, art, and hidden bakeries? Sign me up.
tell me: what book are you waiting on?