Hey guys! :D It's Rin Here! Today.... *drumroll please* ... is my stop on the After the Woods (by Kim Savage) Blog Tour, hosted by The Fantastic Flying Book Club.
To follow this tour click
here
.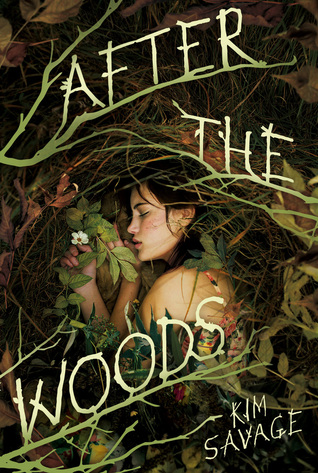 After the Woods
by Kim Savage
Publisher:
Farrar, Straus and Giroux
Release Date:
February 23, 2016
Genres:
YA, Mystery, Contemporary, Thriller,
Realistic Fiction, Suspense, Horror
find this book on
Rating:
Would you risk your life to save your best friend?
Julia did. When a paroled predator attacked Liv in the woods, Julia fought back and got caught. Liv ran, leaving Julia in the woods for a terrifying 48 hours that she remembers only in flashbacks. One year later, Liv seems bent on self-destruction, starving herself, doing drugs, and hooking up with a violent new boyfriend. A dead girl turns up in those same woods, and Julia's memories resurface alongside clues unearthed by an ambitious reporter that link the girl to Julia's abductor. As the devastating truth becomes clear, Julia realizes that after the woods was just the beginning.
After the Woods was interesting and a great read. It was this mystery/suspense/thriller story involving these two best friends, Julia and Liv, and their experience after the woods.
First of all, I loved the very plot of the woods and what lurks within them.
Julia's character is very likable and she is very easy to care for. I loved her strong, tough, personality as she is introduced. She has a lot to say to people about her living nightmare and more to say to the shrinks that her mom makes her go to. I love how much she doesn't want to give up --refuses to give up and seems to be one of the only people willing to fight back.
Liv was closed off as one of the characters. She deals with her controlling mother, but she's breaking.
The book was written in a way where there was more to think about even with all the events happening page after page. There was always something more to learn and to think about whether it be something that I never even thought about or something that I've never heard of before.
The world is so dark. There was a lot of darkness surrounding this book and the characters in it. Everybody had a dark side and that's one of the reasons why I like this book.
This story follows a plot of mysteriousness where Julia tries to learn more about what happened in the woods and more about her abductor. She meets friends, builds relationships, and finds out the truth about those 48 hours and what really happened. It's entrapping, mystifying, and something that I won't forget.
--
Dream Cast
In my mind, this is how both Julia and Liv both looked like. Julia with an innocent, yet strong personality and Liv with a rebellious personality. I felt like these two actors matched their characters in my mind.
Julia Spunk
Actor: Antonia Clarke
--
O(Liv)ia Lapin
Actor: Amanda Seyfried
--
Website
|
Twitter
|
Goodreads
|
Facebook
Kim Savage is the author of AFTER THE WOODS, a debut psychological thriller for young adults coming on Feb 23, 2016 with Farrar, Straus and Giroux/Macmillan. Her second thriller for young adults comes from FSG is 2017. Before writing fiction, she worked as business journalist, pitching stories along the lines of "Stigmatized Properties: When Murder Kills Property Values". You get the idea.
--
GIVEAWAY: Details: Win (1) finished copy of AFTER THE WOODS by Kim Savage (US Only)