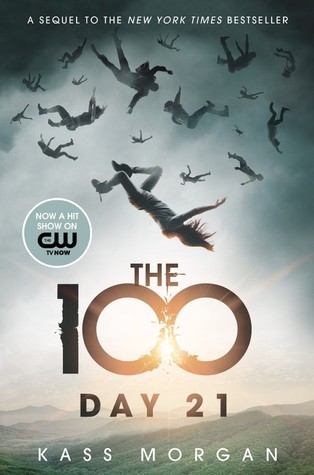 title:
Day 21 (The 100 #2)
author:
Kass Morgan
publisher:
Little, Brown Books for Young Readers
pages:
320
genre:
Young Adult | Science Fiction | Dystopia | Romance
publication date:
16 September 2014
more:
Goodreads
No one has set foot on Earth in centuries -- until now.

It's been 21 days since the hundred landed on Earth. They're the only humans to set foot on the planet in centuries...or so they thought. Facing an unknown enemy, Wells attempts to keep the group together. Clarke strikes out for Mount Weather, in search of other Colonists, while Bellamy is determined to rescue his sister, no matter the cost. And back on the ship, Glass faces an unthinkable choice between the love of her life and life itself.

In this pulse-pounding sequel to Kass Morgan's The 100, secrets are revealed, beliefs are challenged, and relationships are tested. And the hundred will struggle to survive the only way they can -- together.
I was really looking forward to reading this book and overall just having it in my hands after I gave in and bought Day 21 and Homecoming (even though I was on a No-buy till whenever I feel less guilty) after reading The 100. Review right
here
. I knew for sure that I enjoyed The 100, but reading Day 21 was even better. Sure, it still wasn't what I expected it to be, but I was surprised. Surprised.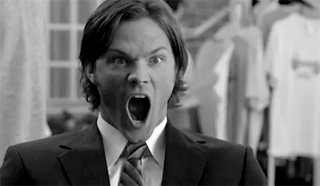 (Gif is borrowed from the Web)
I know that
The 100
series has been sort of a controversial book, due to the fact that there is a show that barely covers the original plot while it is also under the weight of people who enjoyed the book and people who did not. The book was enjoyable, but it was not spectacular or life changing. The writing was a bit off-putting and the credibility a bit low, but nonetheless, I still enjoyed the book.
This book did not disappoint or hurt my view on the series. I enjoyed it just as much and even a bit more than the first book. I still loved the characters and the different points of view that I was reading from. After the revelation that they were not the only human beings living on earth, the group also finds out that despite their good intentions to finally come back to Earth, they may not be treated in that manner. After a death in the camp, they interact with one of the Earth Borns and in the process try to save their lives and the lives of those who are really in danger.
Day 21
was centered on love, family, and hard topic of survival in a new world and there were many different occurrences that were all enjoyable. Glass with her self bravery and confidence in her love for Luke and her family leads her to risk what she knew she would have always risked for the people that she loves.
I wasn't very keen on Luke.
He knew exactly what Glass has gone through when she was in prisoned and his emotions and actions were lacking in the sense that he
should
have has a bigger reactions, he
should
have done a lot of things, because they involved him. There should have been a really loud fire alarm going off in his head and heart, but there wasn't. And that bugged me.
It had it's ups and downs, but
Day 21
will reveal the long lost secrets that the show never spoke about and the secrets you never even stopped to consider were truths. Once this series is in your system your final life story will be:
(Gif is borrowed from the Web)
Thoughts? Share and Comment Down Below!